SAN FRANCISCO WELCOME CENTER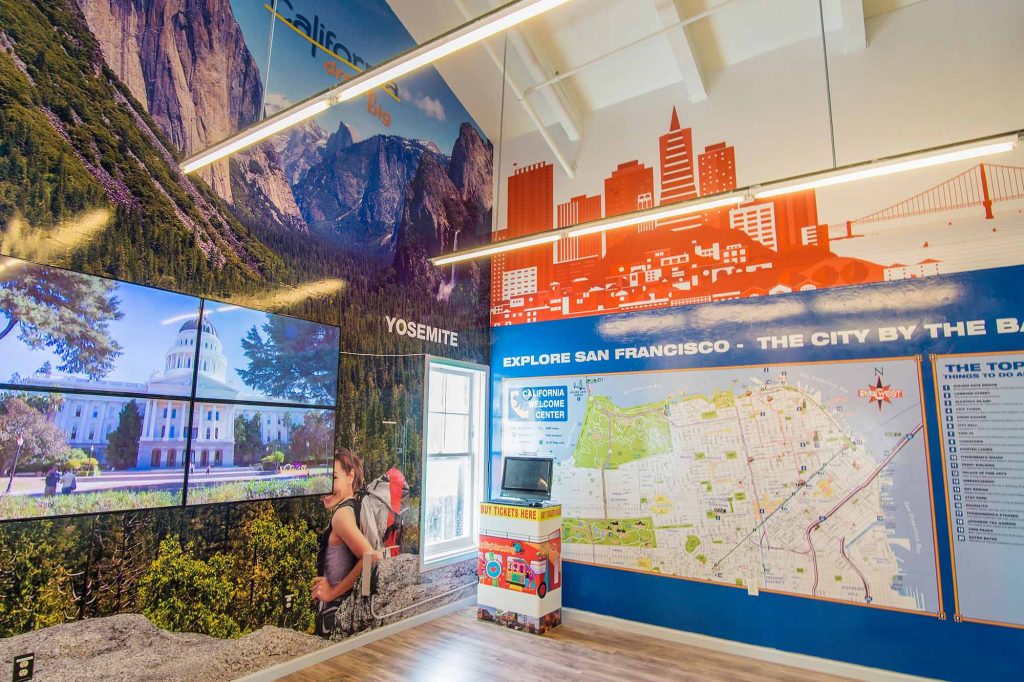 With almost 17 million visitors each year, San Francisco is one of the most visited cities in the country! Advertise your company to those that visit and live here!
Welcome to Pier 39
San Francisco not only offers beautiful views of the San Francisco Bay, but also an abundance of historical attractions, family fun and cultural experiences. The California Welcome Center San Francisco is located on the Waterfront at PIER 39, San Francisco's Premier Bay Attraction.
Hours: Summer 9:00 am – 8:00 pm daily, Winter 8:00 am – 7:00 pm daily
Number of Visitors during 2019: 271,684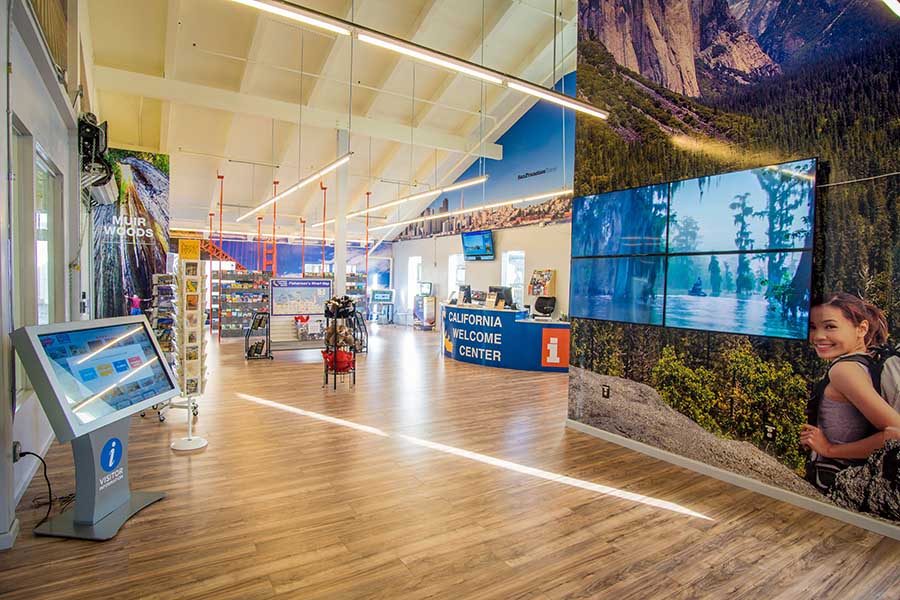 Brochure Racks, Digital Displays, Travel Guides, Digital Media Marketing, and Design Services
Certified offers a lot more than traditional brochure rack services. We offer digital displays, digital media marketing, travel guide advertising, as well as design and printing services for your marketing material!
CHECK RATES AND AVAILABILITY
To learn more about rates for displaying your brochure in our racks, design and printing opportunities, or any of our other programs, contact your local representative today!