Beautiful, Hassle-Free Brochure Racks
We have many varieties of beautiful brochure racks (see below). Our local representatives will keep them fully stocked with brochures, travel guides and area maps. We install, service and maintain them so they're always a great feature for your business, giving your guests a reason to stay with you longer.
Where can racks go?
Below is a list of our typical brochure display rack location categories. If you're not sure whether a brochure display rack is appropriate for your location, contact us today and one of our customer service agents will discuss your options.
Choose Your Rack Model
From various oak and mahogany finishes to multiple brochure, guide and magazine capacities, have a look at our various rack models or contact us for a custom design.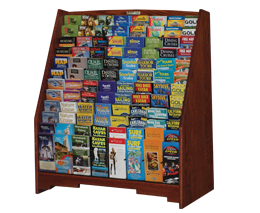 Custom – Custom Floor Rack Options
Custom - Custom Floor Rack Options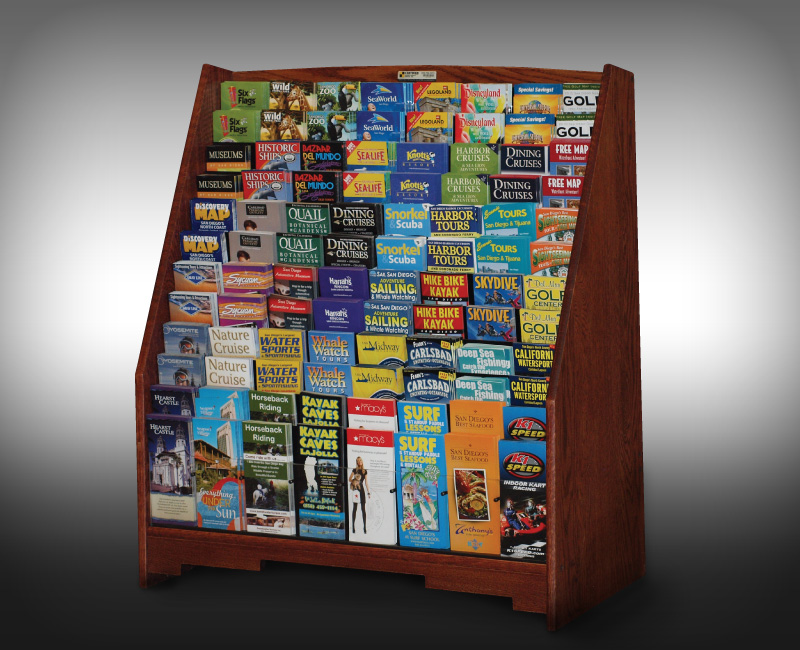 Custom - Custom Floor Rack Options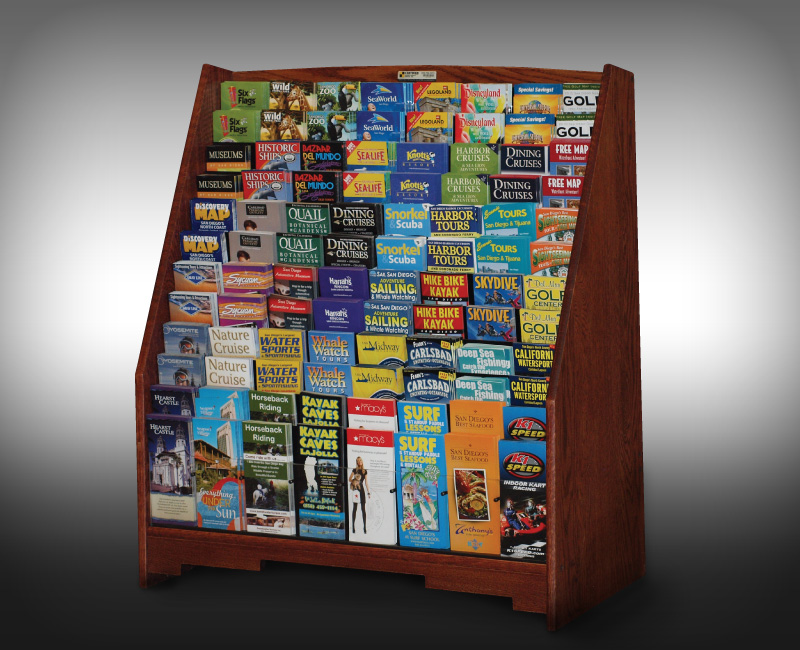 Download a pdf of our rack models with dimensions and styles below.
Host a Brochure Display Rack at Your Location
Contact us to see if your location qualifies for one of our award-winning brochure display racks and give your guests the latest experience in visitor information services.