SAN CLEMENTE WELCOME CENTER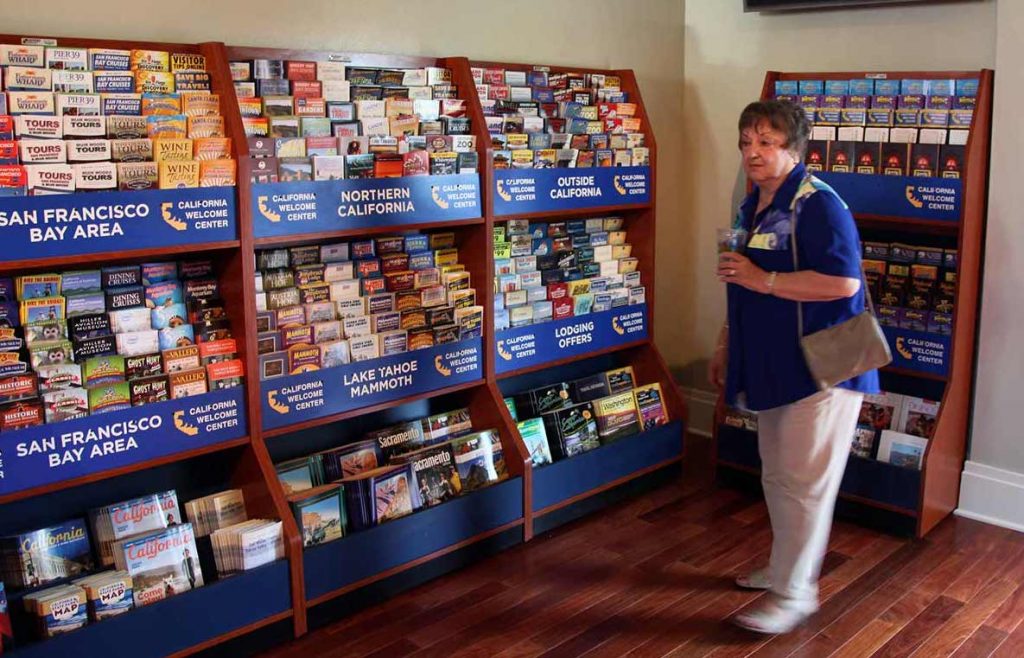 Visitors come and enjoy this centrally located beach community for the ocean views, climate and colonial-style architecture. Its location is the perfect starting point for visitors to San Diego, Orange County or Los Angeles. Promote your business in this heavily visited beach community in Orange County.
A Centrally Located Beach Community
Besides its location, San Clemente offers the iconic Southern California beach town with miles of scenic coastlines, shopping, historic attractions, and a quaint downtown district. Positioned right off the 5 Freeway, The California Welcome Center San Clemente is located at the Outlets at San Clemente.
Hours: 10:00 am – 8:00 pm daily
Number of Visitors during 2019: 42,841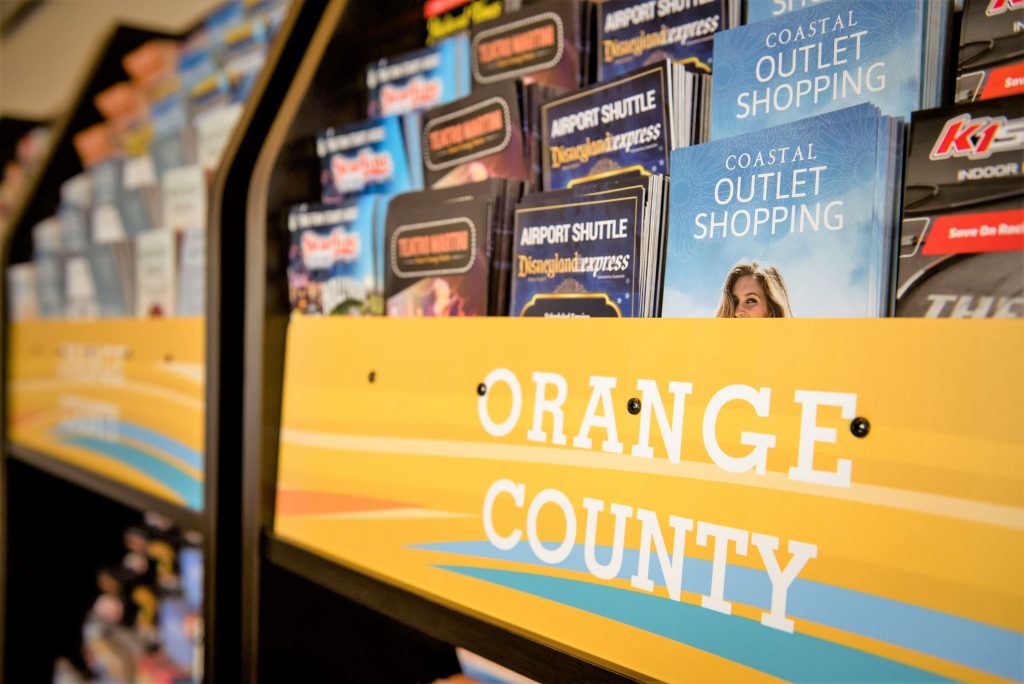 Brochure Racks, Digital Displays, Travel Guides, Digital Media Marketing, and Design Services
Certified offers a lot more than traditional brochure rack services. We offer digital displays, digital media marketing, travel guide advertising, as well as design and printing services for your marketing material!
CHECK RATES AND AVAILABILITY
To learn more about rates for displaying your brochure in our racks, design and printing opportunities, or any of our other programs, contact your local representative today!