From infamous Route 66 to the many spas and desert retreats, promote your business to visitors to Ontario in our racks, strategically placed in the California Welcome Center.
The Heart of Southern California, Stay Here, Go Anywhere
The Greater Ontario area hosts some of the very best in extreme sports, quiet retreats and spas and is home to some of California's ultimate shopping and dining opportunities. The city is the gateway to experiencing Southern California gems such lush green vineyards and Prado Regional Park to the South, while a short drive North brings you to historic desert communities and the California Route 66 museum. The welcome center is located at the Ontario Mills Premium Mall at the crosshairs of the 10 and 15 Freeways.
Hours: Monday – Saturday 10:00 am – 9:00 pm, Sunday 10:00 am – 8:00 pm
Number of Visitors during 2019: 137,373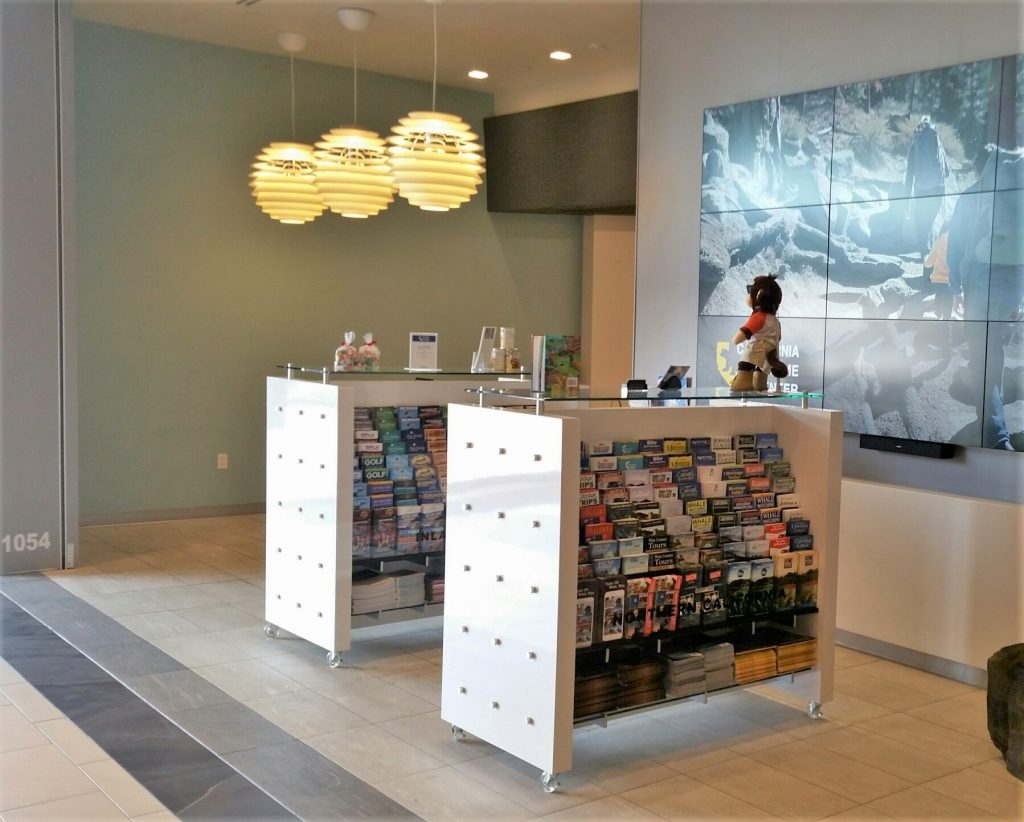 Brochure Racks, Digital Displays, Travel Guides, Digital Media Marketing, and Design Services
Certified offers a lot more than traditional brochure rack services. We offer digital displays, digital media marketing, travel guide advertising, as well as design and printing services for your marketing material!
CHECK RATES AND AVAILABILITY
To learn more about rates for displaying your brochure in our racks, design and printing opportunities, or any of our other programs, contact your local representative today!