Make your business information available to the center's 500,000 yearly visitors in Certified's brochure display racks, traveler guides and digital displays at the California Welcome Center in Fairfield.
Visit Fairfield
Located right off route 80, on the main floor of the Jelly Bean Factory, the new Fairfield California Welcome Center opened in March, 2020.
Number of Visitors during 2019: New center opened 2020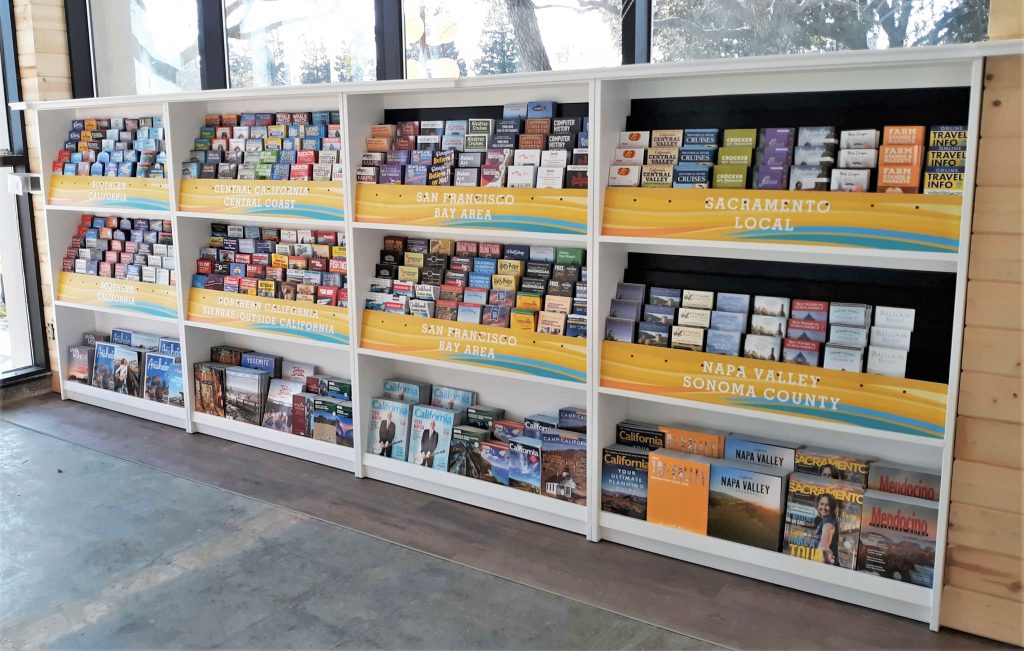 Brochure Racks, Digital Displays, Travel Guides, Digital Media Marketing, and Design Services
Certified offers a lot more than traditional brochure rack services. We offer digital displays, digital media marketing, travel guide advertising, as well as design and printing services for your marketing material!
CHECK RATES AND AVAILABILITY
To learn more about rates for displaying your brochure in our racks, design and printing opportunities, or any of our other programs, contact your local representative today!