Promote your business in our brochure display racks and digital kiosks in the California Welcome Center in Auburn, and target visitors coming out of the Bay area and Sacramento as they head to the Sierra Nevada foothills.
The Majestic Gold Country to the High Sierras
30 miles northeast of Sacramento in Northern California's beautiful sierra foothills, Placer County is perfect for wine enthusiasts, outdoor adventurers, and history aficionados alike. The California Welcome Center Auburn is located off Interstate 80 at the Foresthill Exit.
Hours: Monday thru Saturday 9:30 am to 4:30 pm and Sunday from 11:00 am to 4:30 pm
Number of Visitors during 2019: 8,176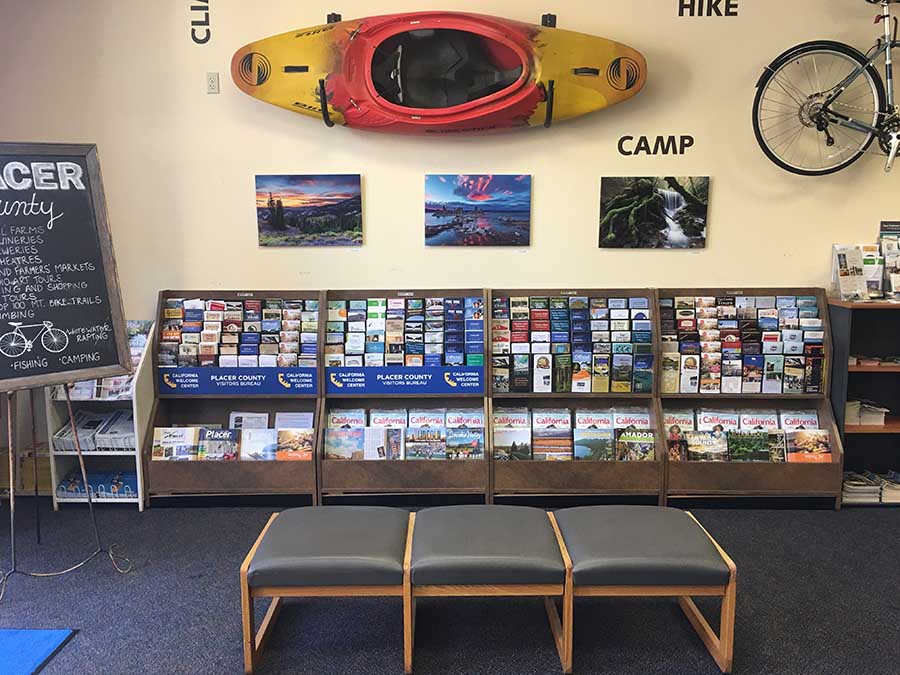 Brochure Racks, Digital Displays, Travel Guides, Digital Media Marketing, and Design Services
Certified offers a lot more than traditional brochure rack services. We offer digital displays, digital media marketing, travel guide advertising, as well as design and printing services for your marketing material!
CHECK RATES AND AVAILABILITY
To learn more about rates for displaying your brochure in our racks, design and printing opportunities, or any of our other programs, contact your local representative today!