On their own, visitors to northern Arizona may not have much luck spying out bighorn sheep in the state's red-rock canyons or shy black bears in the trees of the Kaibab National Forest. The chances of spotting a through Bearizona, a 160-acre preserve in the town of Williams, and all of these elusive animals – and more – come suddenly within reach.
Located an hour south of the Grand Canyon, Bearizona was founded in 2010 by Sean Casey, who grew up in Bear Country USA, his parents' wildlife preserve in the Black Hills of South Dakota.
Among the animals that can be seen by driving Bearizona's three-mile gravel road are bighorn sheep, two types of bison, black bears, deer, elk and wolves. In Fort Bearizona, the 20-acre walk-through part of the park, visitors can also enjoy a close-up view of a variety of raptors in the "Birds of Prey" show hosted three times a day.
"We have about 200 individual animals and 25 different North American species," Casey said. "Half are rescue animals – we take them in when we can. The rest come from other facilities around the country."
The park also offers a variety of "Keeper Chats" every day, where visitors can get a closer view of some Bearizona's residents, such as black bears and otters, while keepers explain how they care for and safely interact with the animals.
Bearizona has grown quickly – more than 350,000 people visited the attraction in 2016.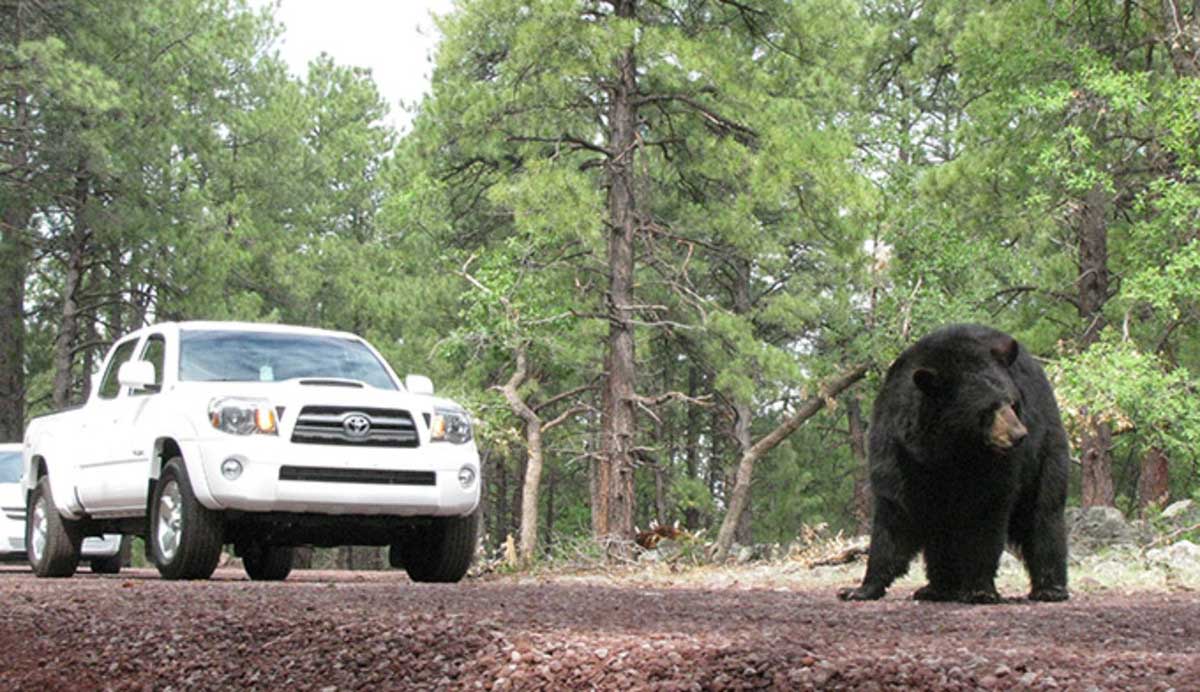 "The thing we hear a lot from our guest is that they get to be up close to nature and that it's so peaceful," Casey said. "The animals have a lot of room to roam and visitors enjoy driving around and spotting them."
Meanwhile, the park recently debuted Canyon-lands, a themed restaurant featuring soaring canyon walls and ancient ruins that allow diners to immerse themselves in the spirit of the Southwest.
"It's spectacular," Casey said.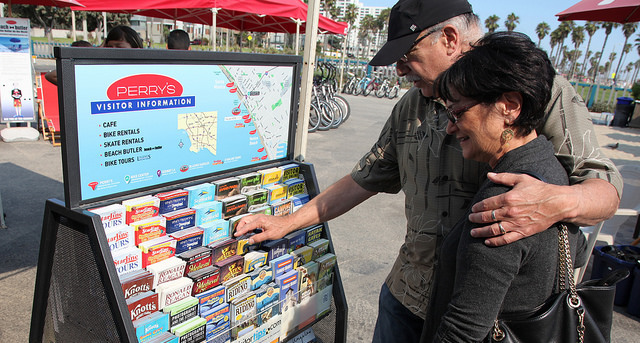 Advertise your business in our brochure racks or host a display at your location.