PISMO BEACH WELCOME CENTER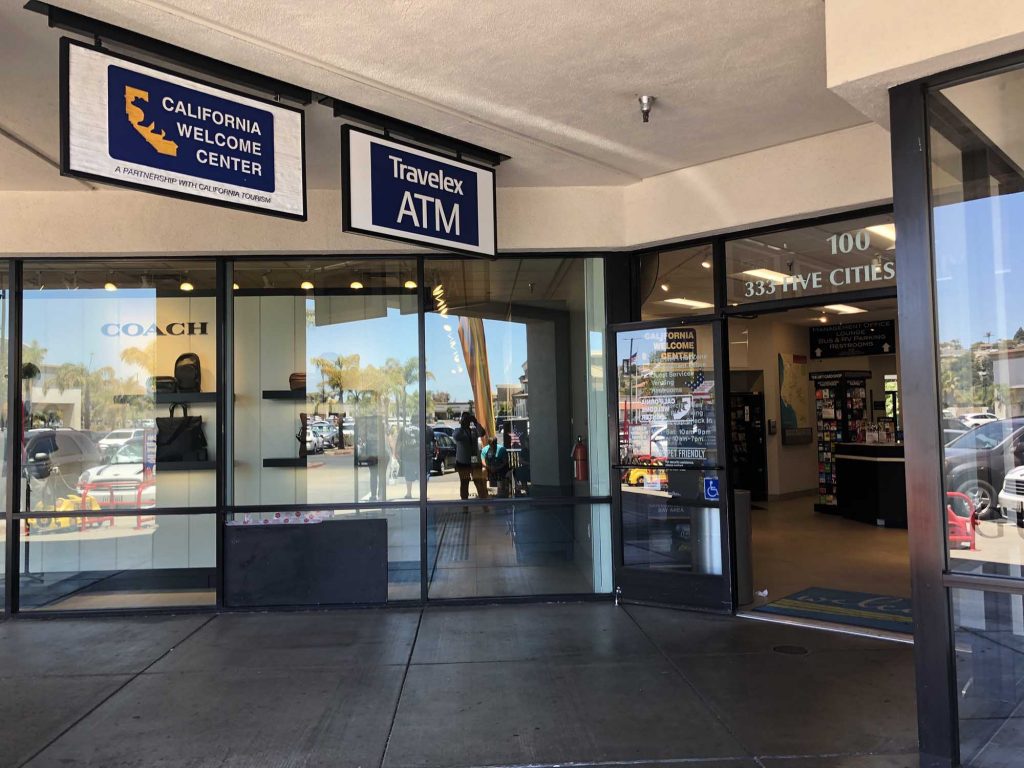 In the heart of California's central coast is a bit of Americana, beach style. The California Welcome Center at Pismo Beach gets travelers from all over the country, and the world looking for a taste of Old California.
A Beach for All Seasons
Pismo Beach, is known for its long and wide spacious beach with its diamond shaped 1,200-foot historic pier. What California used to be… Pismo Beach still is. This nostalgic beach town is located on the California Central Coast, midway between San Francisco and Los Angeles, along Pacific Coast Highway 1 and Highway 101. The California Welcome Center Pismo Beach is located in the Prime Outlets Center off Highway 101 at the Five Cities Exit.
Hours: Monday – Saturday 10:00 am – 9:00 pm, Sunday 10:00 am – 8:00 pm
Number of Visitors during 2019: 247,252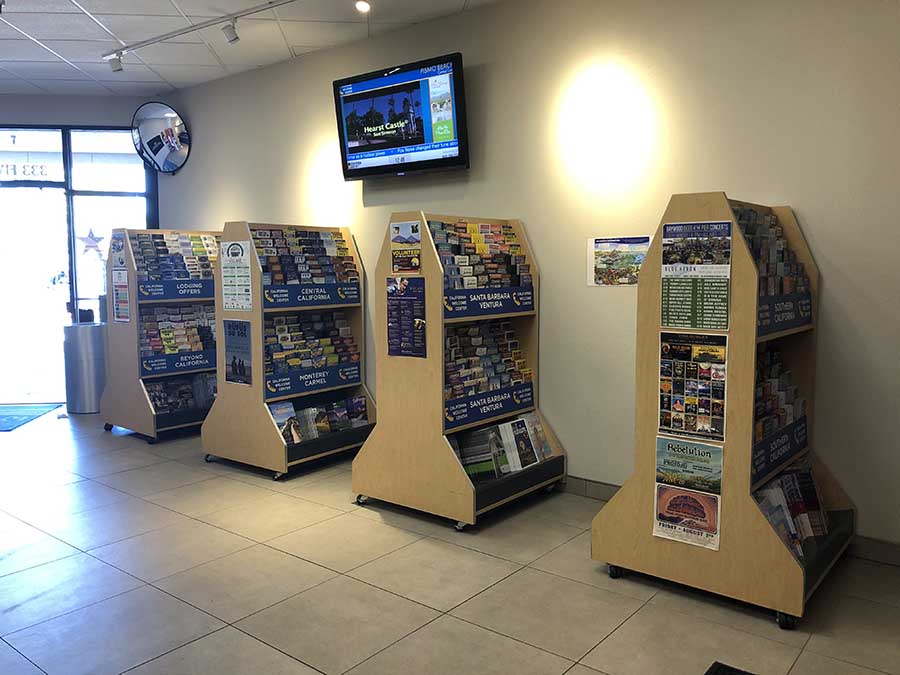 Brochure Racks, Digital Displays, Travel Guides, Digital Media Marketing, and Design Services
Certified offers a lot more than traditional brochure rack services. We offer digital displays, digital media marketing, travel guide advertising, as well as design and printing services for your marketing material!
CHECK RATES AND AVAILABILITY
To learn more about rates for displaying your brochure in our racks, design and printing opportunities, or any of our other programs, contact your local representative today!