LOS ANGELES WELCOME CENTER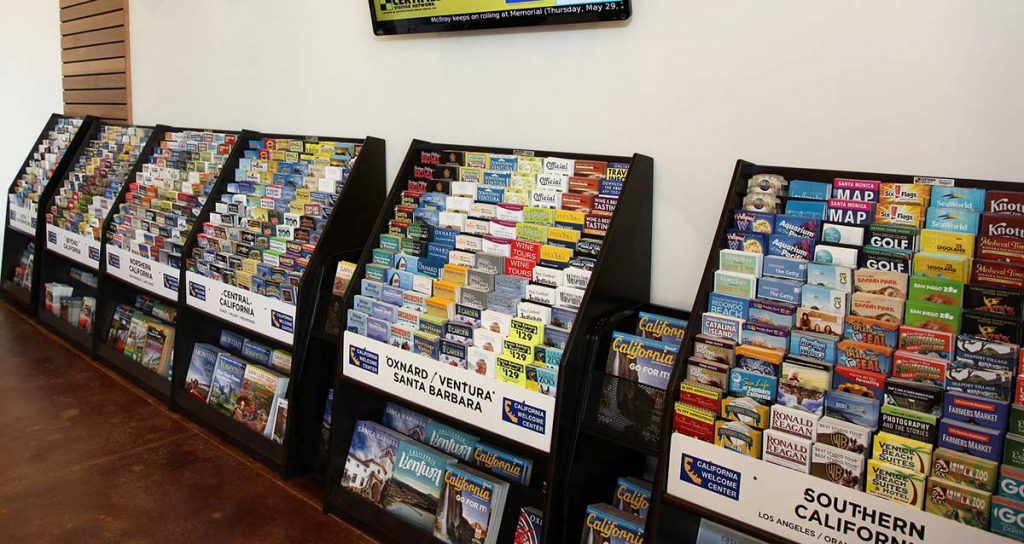 Reach hundreds of thousands of visitors to Southern California each year at this brand new welcome center located in Los Angeles.
A Limitless Marketing Opportunity in LA
Over 45 million people visit Los Angeles each year, and is one of the most visited cities in the country. People come to the welcome center to get information on everything from Hollywood tours, Universal Studios, Warner Bros Studio, the beaches, dining opportunities, museums, art exhibits, amusement parks, night life, hiking and so much more. Just minutes from downtown Los Angeles and LAX International Airport, the welcome center is located off the 5 Freeway at the Citadel Outlets.
Hours: 7 days a week from 9:30 am – 9:00 pm
Number of Visitors during 2019: 273,046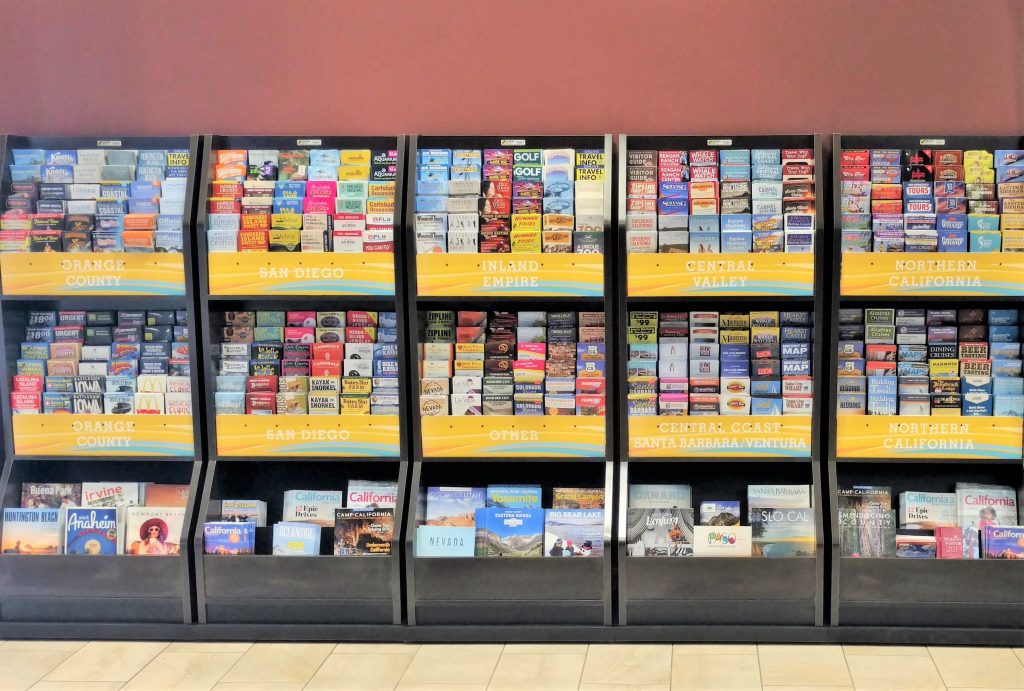 Brochure Racks, Digital Displays, Travel Guides, Digital Media Marketing, and Design Services
Certified offers a lot more than traditional brochure rack services. We offer digital displays, digital media marketing, travel guide advertising, as well as design and printing services for your marketing material!
CHECK RATES AND AVAILABILITY
To learn more about rates for displaying your brochure in our racks, design and printing opportunities, or any of our other programs, contact your local representative today!