All roads lead through Barstow. Target travelers to and from Los Angeles, Las Vegas and San Diego at this cross roads town.
Crossroads of Opportunity
Barstow is located at the junction of 4 major freeways and highways in the Mojave Desert, Interstate 15 and 40, and State Highways 58 and 247. The California Welcome Center Barstow is conveniently located at the Tanger Outet Center at the Lenwood Rd. exit off Interstate 15, halfway between Los Angeles & Las Vegas.
Hours: 9:00 am – 8:00 pm daily
Number of Visitors during 2019: 42,608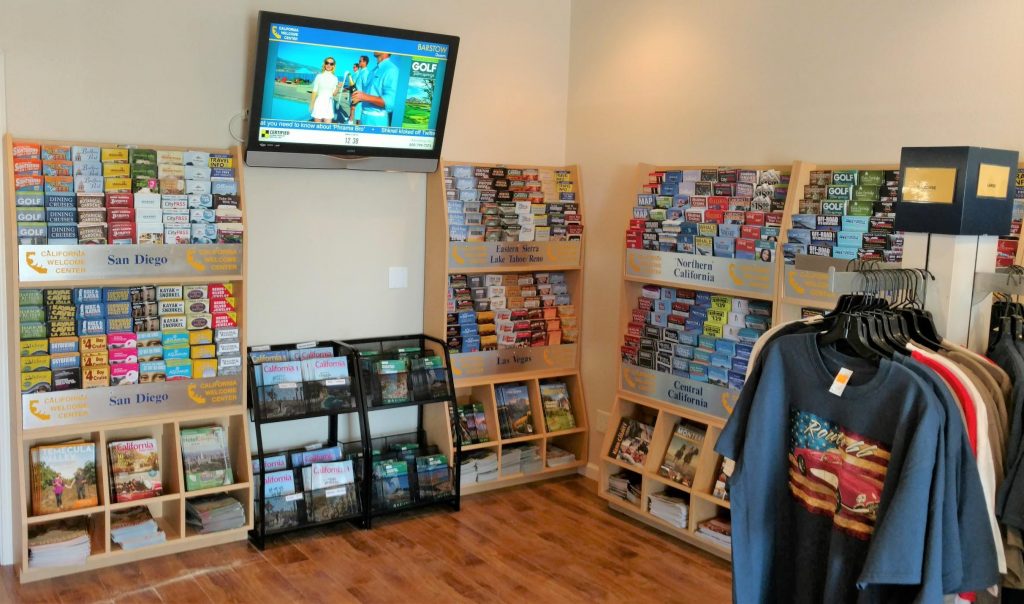 Brochure Racks, Digital Displays, Travel Guides, Digital Media Marketing, and Design Services
Certified offers a lot more than traditional brochure rack services. We offer digital displays, digital media marketing, travel guide advertising, as well as design and printing services for your marketing material!
CHECK RATES AND AVAILABILITY
To learn more about rates for displaying your brochure in our racks, design and printing opportunities, or any of our other programs, contact your local representative today!